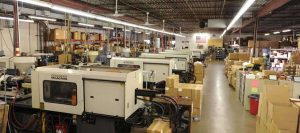 You work hard and put your personality or custom design into your product. The vision you have for your product is uniquely yours. When it comes time to produce your product, you are bound by the limitations of what is available to use. There are times when you need a specific plastic part that perfectly fits your product. That's where custom plastic molds with Superior Plastics comes in. Using the most sophisticated technology available, we can help you create your totally unique design for your product. We work with you to get your product in front of your customer as quickly and efficiently as possible.
Superior Plastics is your best choice for producing your plastic products. Our many repeat customers would agree. Some of the reasons our customers say they keep coming back are:
• Competitive pricing
• Experienced staff
• Personalized service
• Customizable options
Design
When you come to Superior Plastics with your product specifications, we take the time to review them carefully. We know you have worked hard to come up with a product that you and your business can be proud of. We make sure that we completely understand exactly what you want your product to look like. Our experienced team can also suggest techniques that will cost you less money in production while still maintaining design integrity.
Customer Service
We love when your vision becomes reality, and we do everything we can to make that happen. When you call Superior Plastics, you will be treated professionally by our friendly staff. We do everything we can to get your product out of production and into the hands of your customers. We pride ourselves on our excellent customer service. Satisfied clients are our number one priority.
Custom Plastic Molding for Parts & Products
We have created a countless number of customized molds in our 30 years in the plastic industry. They range from the tiniest plastic piece on a model airplane to a plastic kayak made for two adults. Our advanced machinery can even tackle the life-like details of a duck decoy and the complex precision of electronics. If you can think of it, we can mold it.
We have worked with businesses in a wide variety of industries. Some of the other customized molds we have been able to build for our clients include:
• Holiday decorations
• Plastic chairs
• Action figures
• Costume masks
• Plastic whistles
• Frames for eyeglasses
• Buttons
• Plastic cooking utensils
• And much more!
Superior Plastics offers custom plastic injection molding. That means you don't have to be bound to other designs that don't quite fit your vision for your product. Customized molding means a you get a finished product that is 100% your vision. Let Superior Plastics help you make your vision a reality today. Contact us online or call us at 817-882-9595.
GET A QUOTE