Plastic injection molding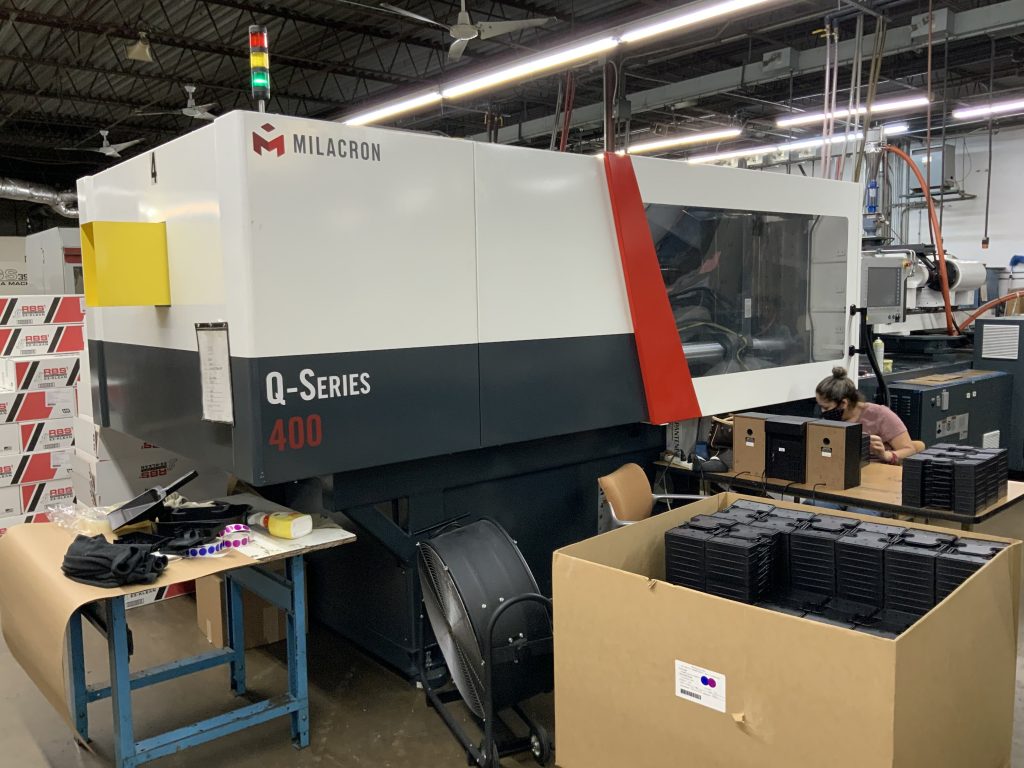 by itself requires skills from the individuals operating the necessary equipment. However, when it comes to custom work, that level of skill demands even more focus on the task at hand.
Superior Plastics has been able to live up to that rigorous litmus test for more than 30 years. Offering its clients not only a quality finished product, but one that combines service and delivery wrapped in a price that can be hard to top.
Milacron's Q-Series is the latest globally available servo-hydraulic injection molding machine. With a tonnage range of 55 to 610 (500-5.500 KN), the Q-Series is built to perform in wide array of applications and configurations. Based on Milacron's highly touted, reliable and in-demand Magna Toggle and F-Series machine lines, the Q-Series is a true culmination of high efficiency, consistency and globally engineered technology.
Q-Series has been designed to fit the high expectations of toggle performance while providing an extraordinary value.  Leveraging the use of a servo motors in combination with hydraulic components the Q-Series provides exceptional repeatability while offering up energy savings. The clamp kinematics provide enhanced velocities while delivering a smooth and accurate operation.  The clamp design provides for better tonnage linearity allowing minimum tonnage to go lower than previous toggle designs.  The servo motor and hydraulic systems combine to provide power when it is needed, using less power when it is not.  The eco-friendly design generates savings in electrical power consumption, cooling requirements, and lower maintenance cost.
The Q-Series was designed with your business in mind.  Protect your mold investment by using the mold guard technology and effortless operation of an accurate auto die height setup.  With three directions to remove parts and a smaller foot print than prior toggles, floor space can be optimized.  Enjoy the benefits of machines available for quick delivery.