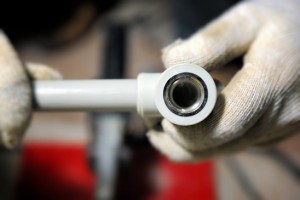 When it comes to the world of injection molding, plastics are integral to the overall process. Through advanced technology, thermoplastics has made great strides in different aspects of industry, a strong indication that it's here to stay.
Some high heat and performance resins perform without losing rigidity or strength. These can be regarding medical or pharmaceutical considerations or in areas pertaining to airplanes or other aerospace-related concepts. Superior Plastics uses many of the following thermoplastics for plastic injection molding.
Ultem
This is where Ultem becomes the ideal option since fabricating and bonding it are simple tasks allowing its sturdy presence to maintain regular properties even when temperatures reach up to 340 degrees.
PEEK
PEEK (otherwise known as polyetheretherketone) is another quickly processing high heat and performance resin that comes with a durable foundation making it resistant to chemicals and abrasions.
Commodity resins are different from specialty ones, since commodity resins are plastics that can be produced in high volume, which means the costs drop.
Polypropylene
Polypropylene can be modified to fit the needs of clients who sell chairs, food containers and plastic bags and other items. The cost is not only reduced through the use of these community resins, but the polypropylene is stronger and more resistant to chemicals and wear and tear from cold weather.
Polyethylene
High volume at an economical price requires Polyethylene as a commodity resin. The price point is advantageous and the ability to resist solvent and chemicals combine with the strength it brings. Polyethylene products like blister packs, milk jugs and gas cans are prime examples.
Polystyrene
Among the most common of resins, Polystyrene is available in a wide range of colors and is usually seen in such items as consumer products, toys and various packaging. The ease with which such facets of those items can be formed are bolstered by the ability of polystyrene to withstand intense heat while remaining stiff.
Before the creation of engineering grades for thermoplastics, metal was pretty much the lone option available, but clients can now obtain lighter, flexible components that are less expensive, resistant to corrosion and in an array of colors. Some these engineering grades include:
Polycarbonate
When Polycarbonate is the choice, it's because something needs to be able to withstand strong forces. Its sturdy nature makes it a necessary component of such things as industrial guards, protective windows or even something as standard as eyeglasses. With plastic injection molding, a variety of different sizes, colors and shapes are possible with the selection of polycarbonate.
Nylon
While Nylon was originally created as a less expensive alternative to silk, its uses have expanded over the decades. These include car and bicycle parts, kitchen items and carpet, items that take advantage of the strength of the product, as well as the ability of nylon to withstand abrasions and heat. That's because of items like flame retardants, as well as fibers and fillers.
ABS
Using ABS is also an option that allows for flexibility, since it handles not only very hot conditions, but also severe cold down to 40 below zero. Areas where these are used include automobile instrument panels, pipes and fittings or protective helmets that can either be for work safety purposes or more leisurely pursuits.
While many different types of filler materials are available when it comes to thermoplastics, certain jobs require more specific filler materials. Many of those are listed above and are dependent upon the molding properties, the resin cost and the mechanical characteristics. Regardless of which is chosen, the requirements all need strength, ductility and impact resistance.
Contact Superior Plastics to learn more about our plastic injection molding services and thermoplastics.