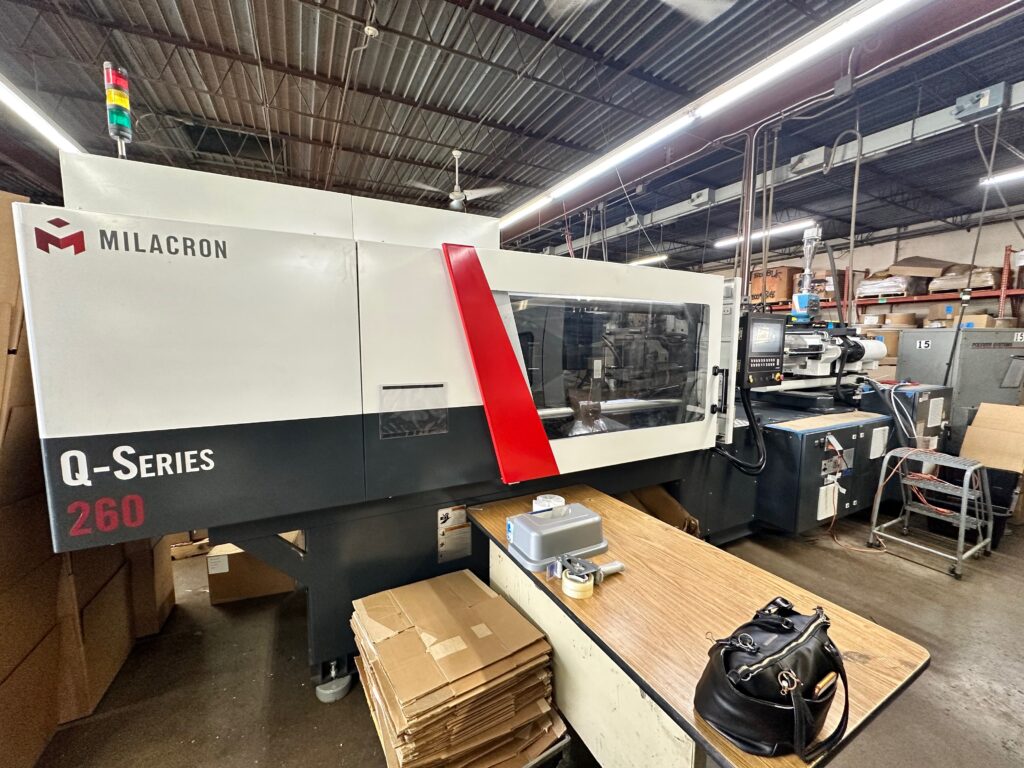 Plastic injection molding by itself requires skills from the individuals operating the necessary equipment. However, when it comes to custom work, that level of skill demands even more focus on the task at hand.
Superior Plastics has been able to live up to that rigorous litmus test for more than 30 years. Offering its clients not only a quality finished product, but one that combines service and delivery wrapped in a price that can be hard to top.
ELEVATED PERFORMANCE WITH MILACRON INJECTION MOLDING MACHINERY
Milacron's cutting-edge injection molding machines are meticulously crafted to deliver exceptional performance and unmatched versatility. Our extensive product lineup includes all-electric, servo-hydraulic, and low-pressure injection systems, encompassing a comprehensive array of plastics-processing technologies, including multi-component and co-injection capabilities. With a remarkable clamp capacity range spanning from 17 to 7,650 tons, our machines are proficient at manufacturing a wide spectrum of products, from intricate medical components to substantial structural plastic items.
Our engineering expertise is dedicated to customizing machines that align perfectly with your specific needs, ultimately optimizing your production processes, reducing downtime, and enhancing overall efficiency. At Milacron, we go beyond providing mere machinery; we become your steadfast partner in the world of plastics manufacturing.