The world of telecommunications spans a variety of important industries that develop equipment which weaves itself into the fabric of society. However, finding the right manufacturer to produce quality telecommunications plastic injection molding products can sometimes be a challenge.
That uncertainty is eliminated when Superior Plastics becomes the answer, since this Fort Worth plastic injection molding company has a wide array of equipment to perform the many tasks that will help satisfy a client's needs.
A Matter of Evolution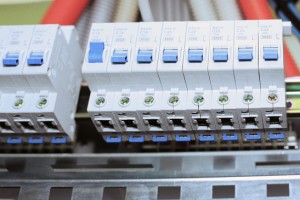 In telecommunications, innovation is always just around the corner, so keeping prices as low as possible serves as a key marketing tool that allows people to eagerly return for each subsequent update of their product. Creating those products through the plastic injection molding process makes that scenario a reality.
Given that the amount of information transmitted via telecommunication devices grows with each passing day, a company also needs to be able to quickly adapt when a client is looking at the bigger picture.
That means something like the outside portion of these devices need to be made as inexpensively as possible, in order to maintain the quality of the inner workings that make up a product. This again is where Superior Plastics comes in, with their ultimate goal being the fulfillment of the client's request, a process made easier through frequent communication.
Changing Sizes Aren't a Problem
Telecommunication devices also usually get smaller as they evolve, so a telecommunications plastic injection molding company needs to have equipment available to handle custom jobs.
These items can be related to computers, phones, medical technology as well as cable and satellite services. In all of those cases, having the right product working smoothly is an absolute necessity since those businesses can be negatively affected by even a brief interruption of service.
The Issue of Replacements
In addition, parts need to be replaced at some point, and being able to have less-expensive products created with plastic injection molding equipment helps improve the bottom line for all involved.
Quality Products at a Fair Price
Superior Plastics has been a Fort Worth plastic injection molding company for more than three decades, and quickly established themselves as a company that can get the job done on time and at a competitive price. So those companies in need of telecommunication plastic injection molding products only need to contact Superior Plastics to get the ball rolling and see for themselves.