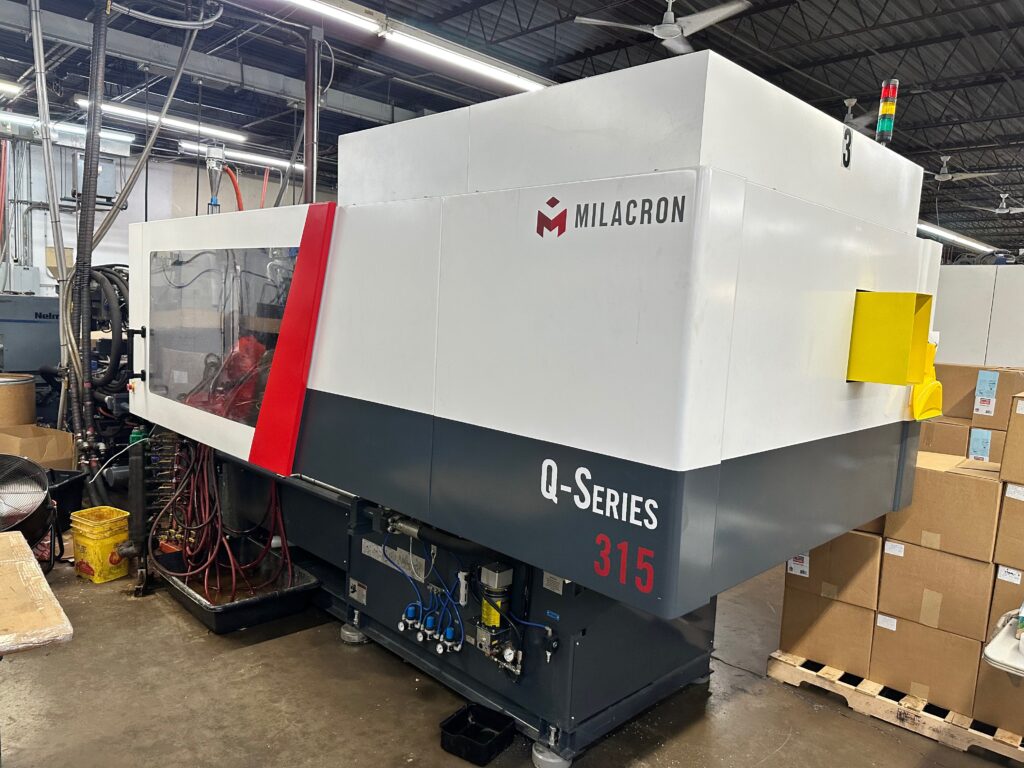 Plastic injection molding by itself requires skills from the individuals operating the necessary equipment. However, when it comes to custom work, that level of skill demands even more focus on the task at hand.
Superior Plastics has been able to live up to that rigorous litmus test for more than 30 years. Offering its clients not only a quality finished product, but one that combines service and delivery wrapped in a price that can be hard to top.
PRECISION PRODUCTION IN A COMPACT YET POWERFUL FRAME, DRIVEN BY SERVO-HYDRAULIC TECHNOLOGY FOR MAXIMUM ENERGY EFFICIENCY
Milacron proudly introduces the Q-Series as the future of low-to-mid tonnage injection molding machines. This high-performance marvel combines robustness with efficiency, employing a double toggle design seamlessly integrated with servo-hydraulic technology to manufacture top-quality components at an accelerated pace while maintaining minimal energy consumption.
The Q-Series is engineered to offer superior clamp specifications with extended tie bar spacing, clamp stroke, ejector stroke, and force, all within a compact machine footprint. This innovative design achieves remarkable productivity without sacrificing space.
With a versatile range of 10 clamp tonnages, paired with 6 distinct variations of injection units, the Q-Series provides a wide spectrum of operational capacities. Furthermore, its flexible configuration options for clamp, injection unit, screw, and barrel technologies allow for precise tailoring to optimize production across a diverse range of parts.
As a globally engineered platform, the Q-Series embodies efficiency and consistency, ensuring that your production processes are not only streamlined but also delivered with unparalleled precision.