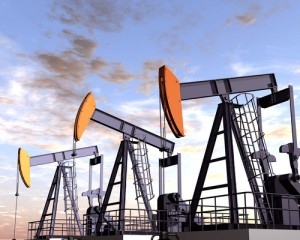 When it comes to getting the most out of the equipment used in the oil industry, it helps to have sturdy products that can withstand all different types of weather and issues. From the torrid summer heat of the Southwest to the bone-rattling cold in the oil sands of Alberta, holding up production due to faulty equipment and parts in the oil business isn't an option.
In addition, being at the mercy of the corrosive effects that are a byproduct of offshore drilling can cut into the bottom line of a business. That's why having a Fort Worth plastic injection molding company like Superior Plastics ready, willing and able to fulfill those requirements is an invaluable asset to companies.
Plastic Pipe
Having long ago supplanted steel piping in a number of aspects of the industry, the availability of plastic injection molding helps relieve the potential headaches that come from corrosion-based issues like salt water and the crude oil itself.
End Caps
Plastic injection can be an asset when it comes to such items as end caps that need to not only handle everyday wear-and-tear and the different thermal properties, but do so while exhibiting excess strength.
Thread Protectors
Another aspect to consider is in the area of thread protectors. These need to be light but strong and maintain the proper stability. In many cases, having different sizes available gives a company the flexibility to quickly adapt their needs.
These can be produced by Superior in large quantities and custom made to make sure that the precise requirements stand up to the repetitive rigors of such inevitable factors as chemicals and heat.
Less Expensive and Prompt
Other items can also be made through the plastic injection process, and at a competitive cost. Given the up and down nature of the oil market as a whole, it's nice to have a clear avenue toward cost savings.
With six different types of machines available, our oil field clients can take advantage of our availability in making products both large and small. We pride ourselves on being able to handle all different types of orders and in getting the finished product to those clients on time.
The Call to Make
Whether work needs to be done in the oil field or elsewhere, having a Fort Worth plastic injection molding company like Superior available can be an ace in the hole for any company. That's especially true if you can't afford to be held hostage to Mother Nature or other circumstances. So for any of your oil field plastic injection molding needs, Superior Plastics is the right call to make.