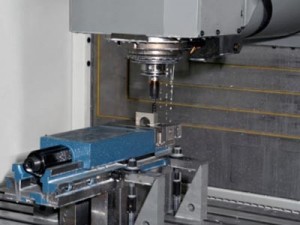 Our clients have ideas. We, Superior Plastics, have the knowledge, tools, and expertise to make them a reality. Our custom plastic injection molding services are backed by our over 34 years of experience in designing and creating plastic parts and products. Many industries have some form of plastic components or parts, and many of them use plastic injection molding. We serve all of these industries. The process of building custom injection molds is one that Superior Plastics knows well.
Injection Molding
Using injection molding for your plastic products is a good idea for creating parts that are the same every time. Molding saves you time and money and, as a result, makes your product more profitable. Once an injection mold is made, your product can be made over and over. Also, plastic molding means you get the same specifications and the same quality each time you make a plastic part. Many manufacturers find this is the best solution for them financially.
Good Design
Designers come to us with ideas that they have thought up. Sometimes, we get an actual model, and they have worked out every single detail of their product. Other times, the design is still an idea, and they come to us with a drawing that will need a little work on our part. Our years of experience working with diverse client means we are able to take even the most basic design idea from our customers and make it into a quality product.
Building the Injection Mold
The process of plastic mold building is one that we have done many times. After we have received the final design for the product, we create a mold out of steel. No detail is left out as we machine the block into the shape of the part. Each piece is then put together in a mold base.
Variety of Industries
Plastic parts and components are used in several industries. These parts need to be constructed individually for them to be durable and reliable. For manufacturers of almost any product, the best option is to use custom plastic injection molding. We are able to work with many different clients in a wide variety of industries, creating molds to their specifications. Some if these include the automotive, aerospace, industrial products, health care, electronics, and many more.
Other Injection Molding Services
For your product to come out to specification and durable in quality, you need a company that is experienced and dedicated to your product. Superior Plastics has over 30 years of experience working with plastic parts and products. Our clients know that we work with them to find a solution to any design problem. Your satisfaction is our main concern.
Our expertise and knowledge of creating plastic parts has helped many of our clients succeed in their industry. Using our custom plastic injection molding services, we can turn your idea into a finished product.
REQUEST QUOTE