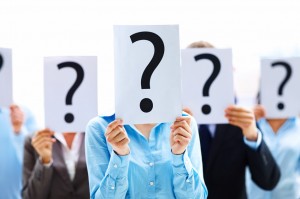 The injection molding process is when a carefully shaped mold known as an injection mold is created for the purpose of conforming plastic into a specified shape. This revolutionary process has become quite popular over the years. In addition to this, there are now a lot of molding companies that have made their name and presence known to the different industries.
Qualities to Look For in an Injection Molding Company
While there can be a lot of companies to choose from, finding the best plastic molding company can be a tough task to do especially if you are not really familiar with the qualities of a good injection molding company. Here are some of the top features that the best injection molding companies should possess:
Accuracy. An injection molding service provider should be accurate in producing the plastic molding in terms of design and sizes. To achieve accuracy, a company should have expert and well trained professional staff. In addition to this, the company should also have the best equipment and machines incorporated with the latest in plastic molding technology. Superior Plastics is proud to offer top of the line plastic molding equipment, and an experienced and professional staff.
Flexibility. A plastic molding company should also be flexible in terms of the projects and jobs that are taken. They should be able to meet the needs and preferences of the clients without necessarily compromising the quality of the work performance as well as the quality of the end result. We not only tailor our services to meet your needs, but also offer drop shipping and private labeling for total flexibility.
Affordability. A good company should offer affordable packages to clients. This way, they are able to cater to the various needs of small and large businesses needing their service. Superior Plastics is committed to provided top of the line service at a highly competitive price. Pricing is not fixed since it is determined by the scale of the project, but we will do what we can to make your project as affordable as possible. Why not get a quote today?
Experience. One factor that can determine the reliability and performance of a good company would be the company's experience. While there may be new companies sprouting everywhere and boasting of the latest technology, one is not assured that they are able to provide the best services. If you're looking for the best results, it's often recommended to go with a company that has a good amount of experience. At this point it might be helpful to mention that Superior Plastics has been in business since 1981, and would like nothing more than to put our experience to work for you!
Commitment to Excellence. A good plastic injection molding company should also be committed to excellence. Not just in terms of the quality of the product but also in terms of the overall services provided to the clients. This feature is measured by the long term relationships and partnerships that a company has. At Superior Plastics, we work hard to stay at the cutting edge of the industry, and are proudly NSF certified.
Customer Service. Reliable customer service is often the most neglected aspect. However, this is an important part of providing quality service and a high level of customer satisfaction to clients. A good company in any industry should be able to provide reliable and excellent customer service that should be available whenever the need for help arises.
Hire the best plastic molding company Fort Worth has to offer!
If you are need of the best service provider to help you with your injection molding needs, hire Superior Plastics now! Take a moment to contact us to know more about the services we offer and acquire our plastic molding services.
Contact Us Today