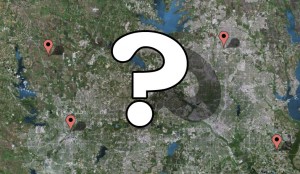 Plastic is one of the most amazing substances that man has ever created. It's malleable, durable, and used in nearly all everyday objects. It's one of the reasons transportation has become more fuel efficient – because a lot of the auto parts that used to be made with heavy metal are now made with lighter plastic. Plastic has also helped make medical care more affordable and safe, since it can be used to create medical equipment that is cheap and easily disposable. Plastics can be found in everything from furniture and electronic devices to sandwich bags and aircraft, and that is why it can be overwhelming when choosing a plastic injection molding company, since there are so many out there! Hopefully this article will help simplify the problem as we talk about why choosing a local company, when possible, is best.
Choose a Local Injection Molding Company
Dealing with a local injection molding company is just so much easier than dealing with a foreign company on so many levels. First, you will likely have a direct line of communication with a local company. When people call our DFW plastic molding company, they are directly connected with an actual Superior Plastics employee, not some middleman speaking English with an accent so heavy that you can barely understand him. Secondly, you won't have to worry about time zone differences with a local company. You won't need to plan out when to make a phone call, and it won't take an unreasonably long amount of time to get a reply.

Choose a Local Plastic Molding Company Because of Lower Shipping Costs
When you order from a local plastic molding company, your order will be cheaper to ship and should arrive much sooner than if you ordered from a foreign company. Shipping prices are generally calculated based on distance, and the farther the shipment has to move, the more they're gonna charge you for it. Since a local injection molding company is physically closer to you, there's also the option of picking up your shipment at no charge, which is a service we provide clients of our DFW injection molding locations.
Choose a Local Injection Molding Company for Less Hassle
Sometimes mistakes happen, and that's okay! If you happen to make a mistake on an order or find out later on that it needs to be changed, that shouldn't be much of a problem if you bought from a local injection molding company. Getting through to customer service should be a piece of cake, and if not, you'd still be able to walk on in and complain about it. When dealing with a non-domestic company, you'll jump through a ton of loopholes before you can even get through to customer service. Once you do, it'll probably be too late to make changes anyway.
Choose a Local Plastic Manufacturer Molding Company for the Local Economy
By buying local, you are helping to keep American workers employed. It's very important to purchase domestic goods considering the current state of the US economy. In contrast, large plastic molding companies overseas won't be affected much by losing some local support since they are relying on cheap labor and working environments that favor the corporation, rather than the hard-working employees.
Use DFW Injection Molding Company, Superior Plastics!
If you're looking for professional injection molding services from a reputable US-based company, turn to Superior Plastics for all your business or private needs. To learn more about the services that we offer, check out injection molding services page for more information.